Tiger Catch All Dish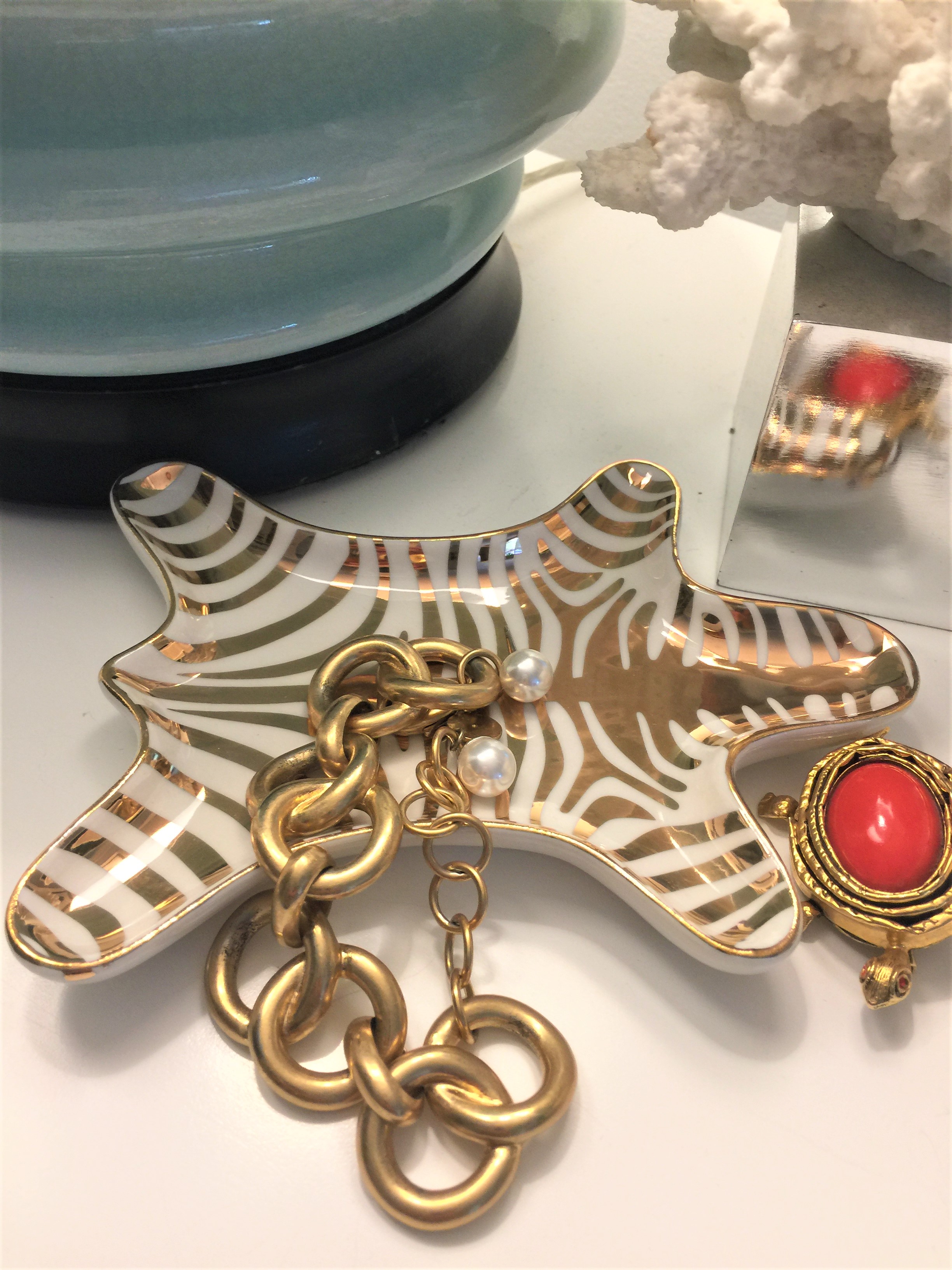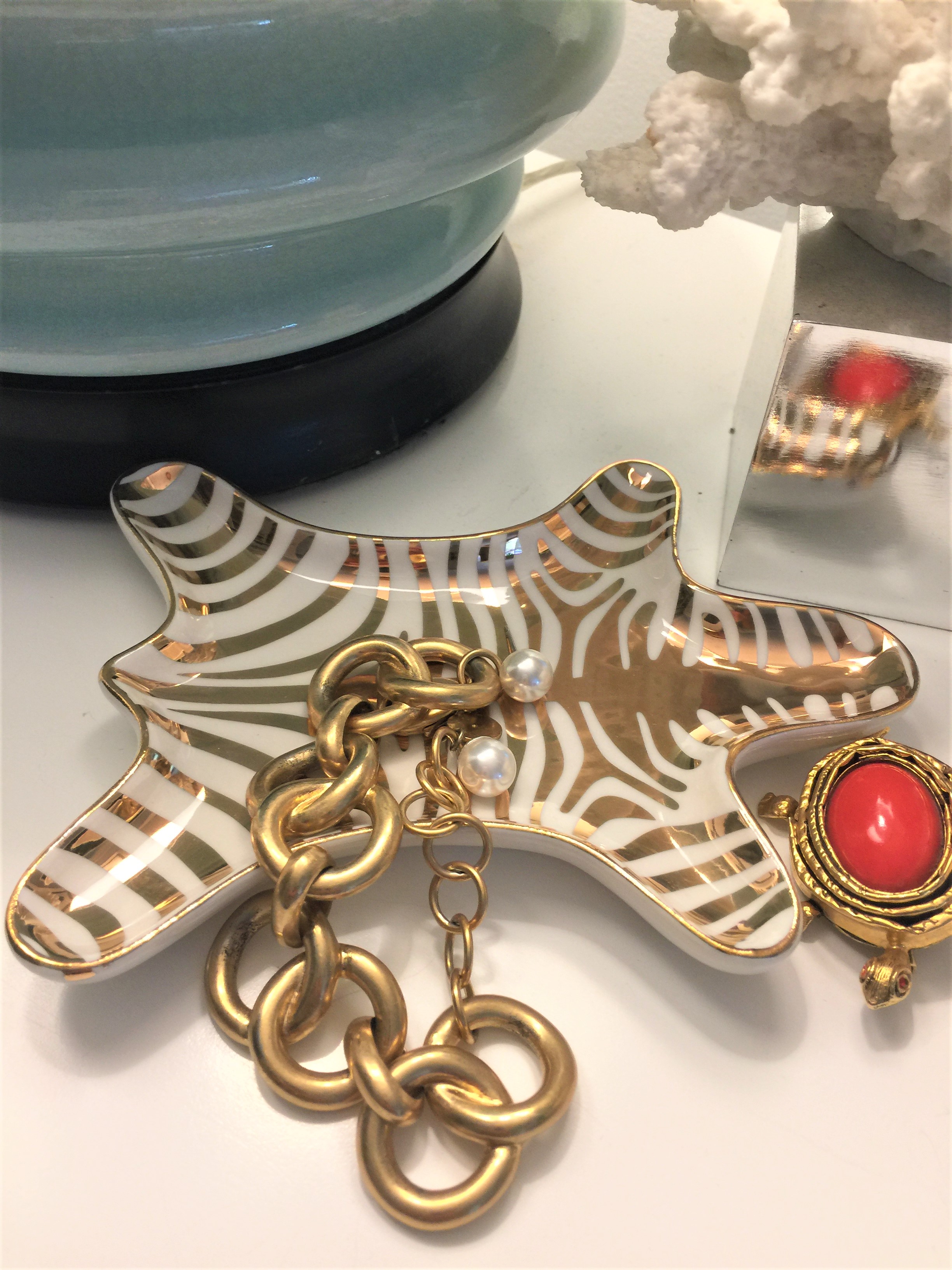 Tiger Catch All Dish
Loving this chic gold and white tiger print porcelain catch all. In the shape of a tiger skin pelt this little tray will add style wherever you place it. Perfectly practical for catching all sorts of things..jewelry, coins, make-up, glasses, paperclips..or use it as part of your home decor on a table. A great gift for a friend. Comes in protective wrap and boxed for easy wrapping.
Length 6 inches/Width 4.5 inches
Do not put in dish washer. Do not use for food.
Care: wipe with a damp soft rag and dry.