Horn Links Necklace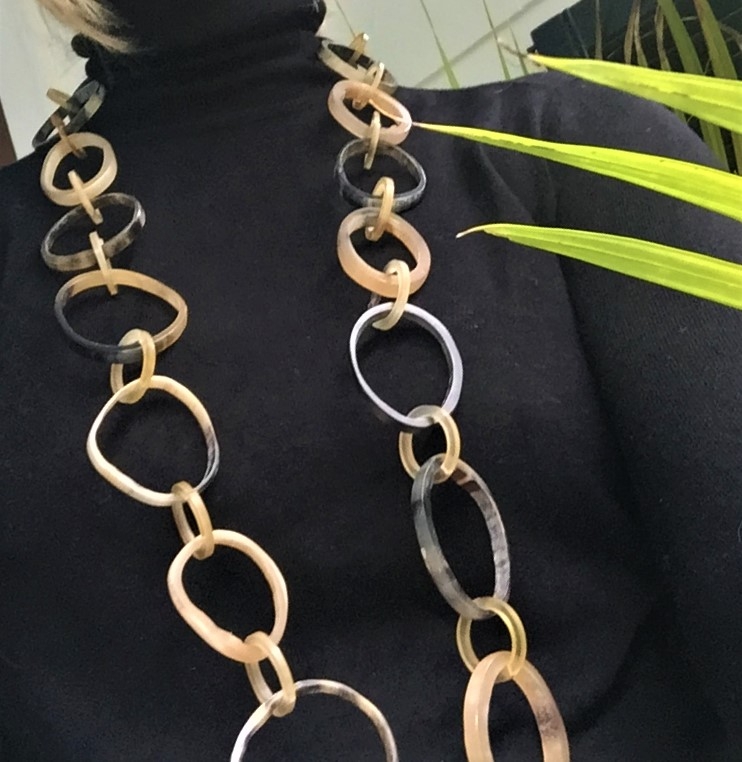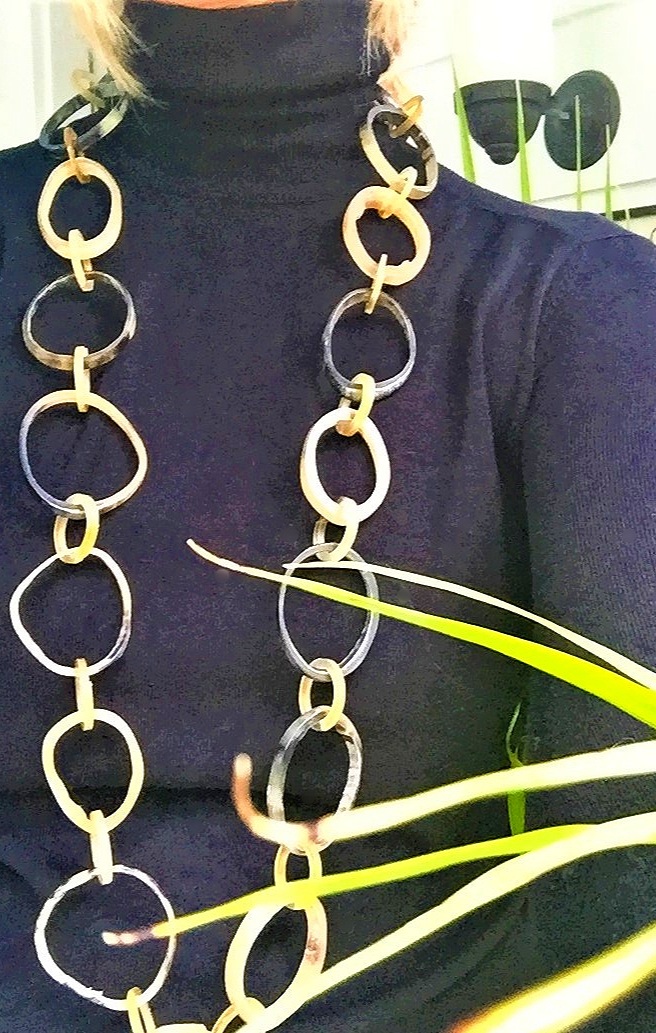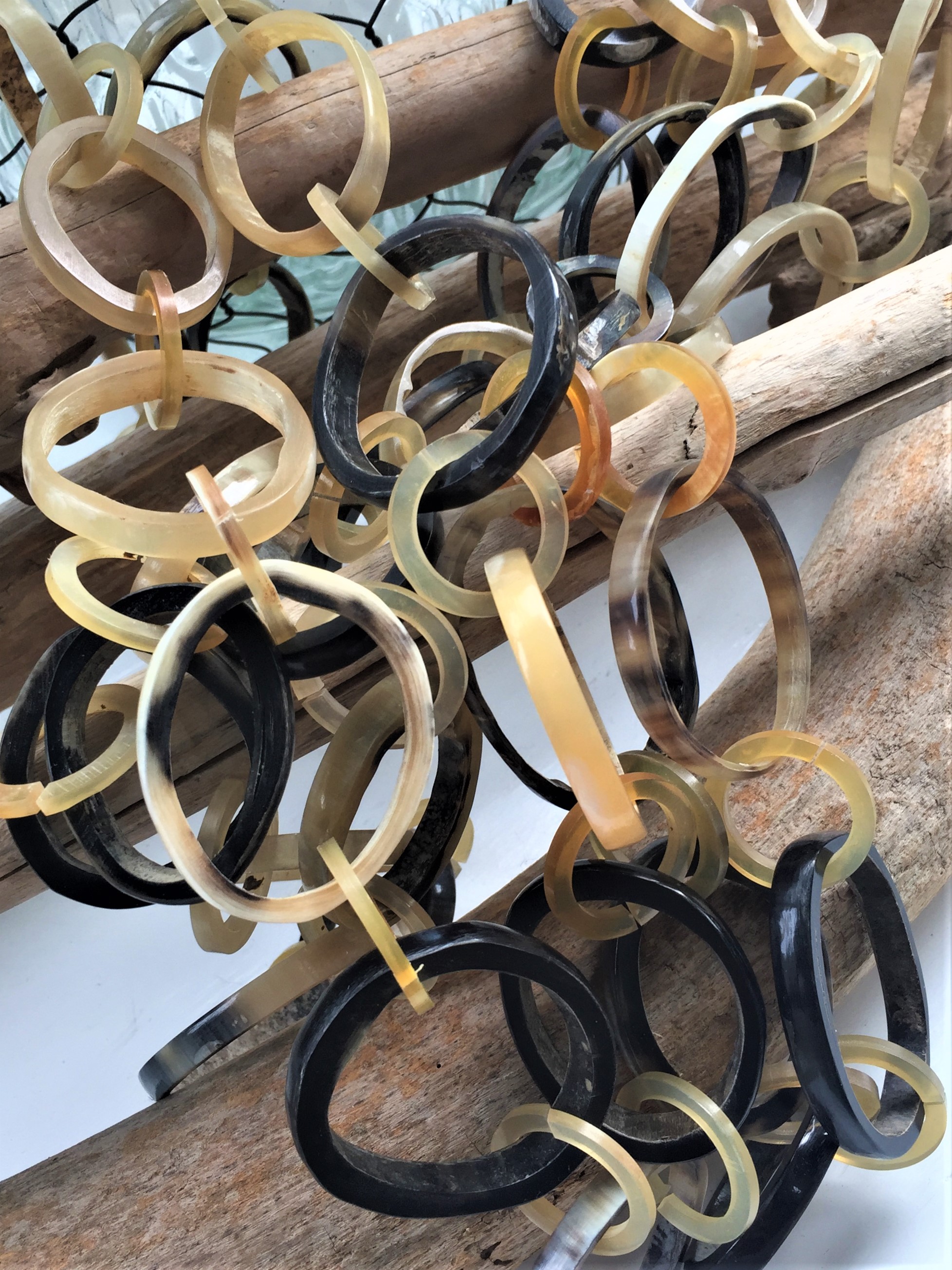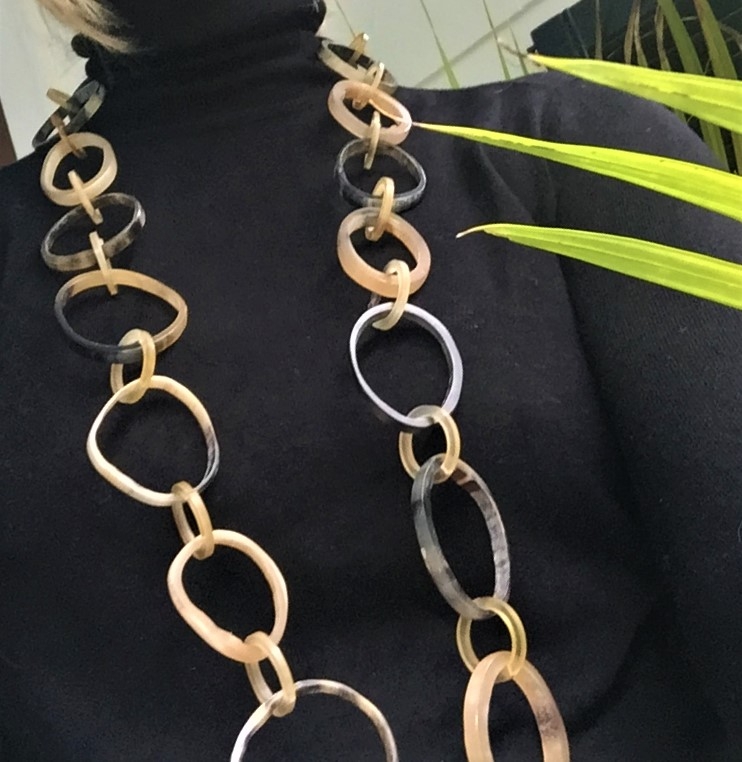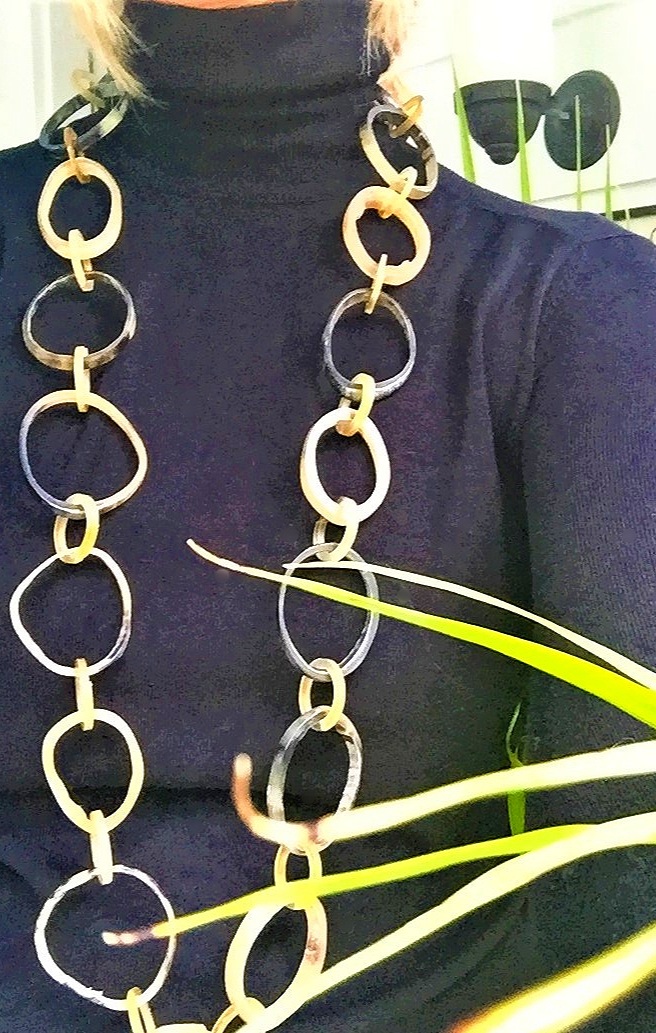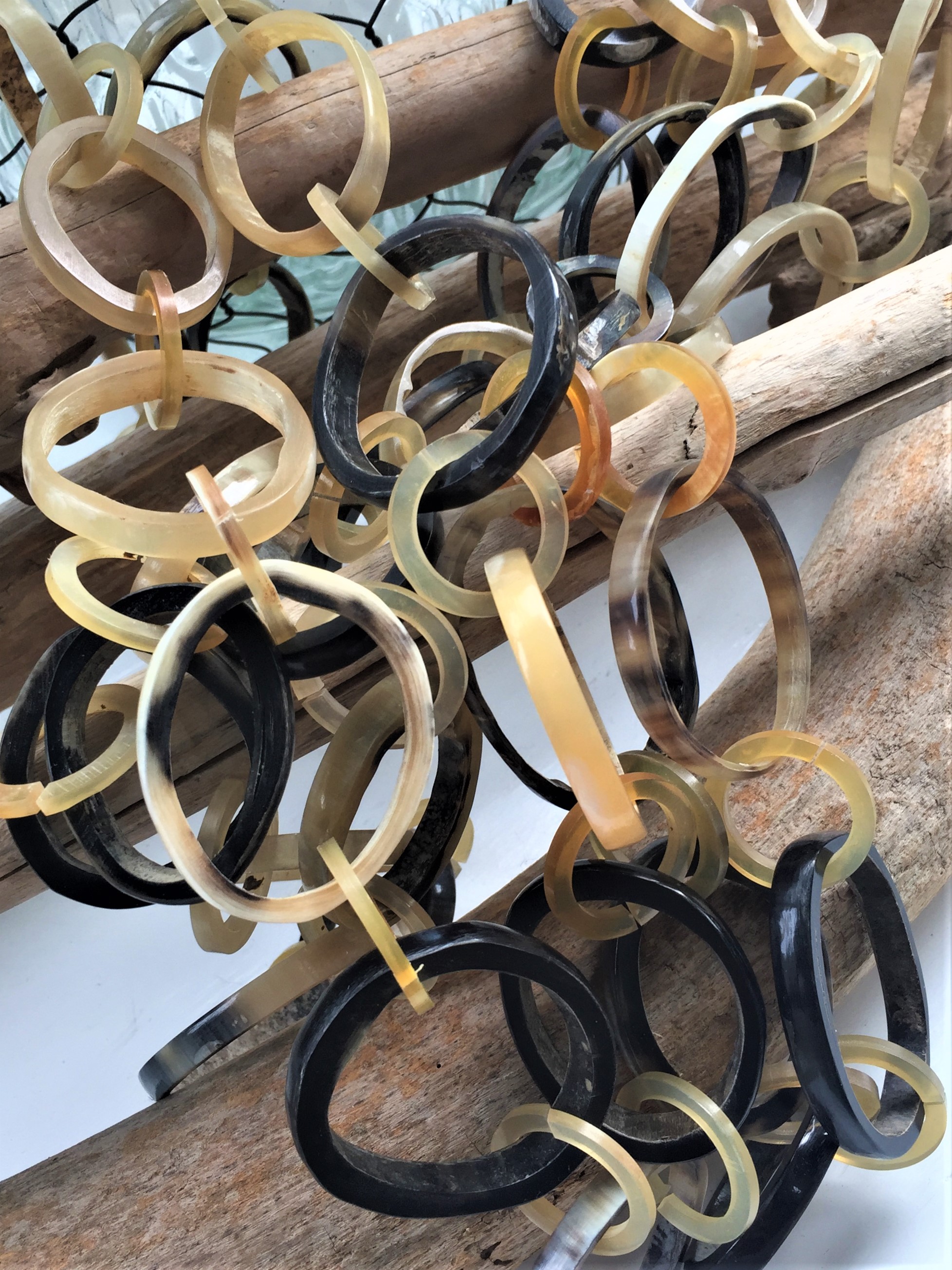 Horn Links Necklace
This new modern linked necklace made from natural horn is simply fabulous all year round. Adds instant interest to your outfit. The best item to travel with as it goes from day to night, casual to dressy, with ease. Imported from India the circle links are alternating in size and color. Ranging from black, brown, cream, beige, tan, tortoise. Drapes nicely and is lightweight.
A boho chic statement piece that you will wear over and over again. The perfect gift for a fabulous friend.
Necklace is a continuous 40 inch loop. One size fits all.
Natural Horn