Baby Girl Princess Fur Pompom Beanie Hat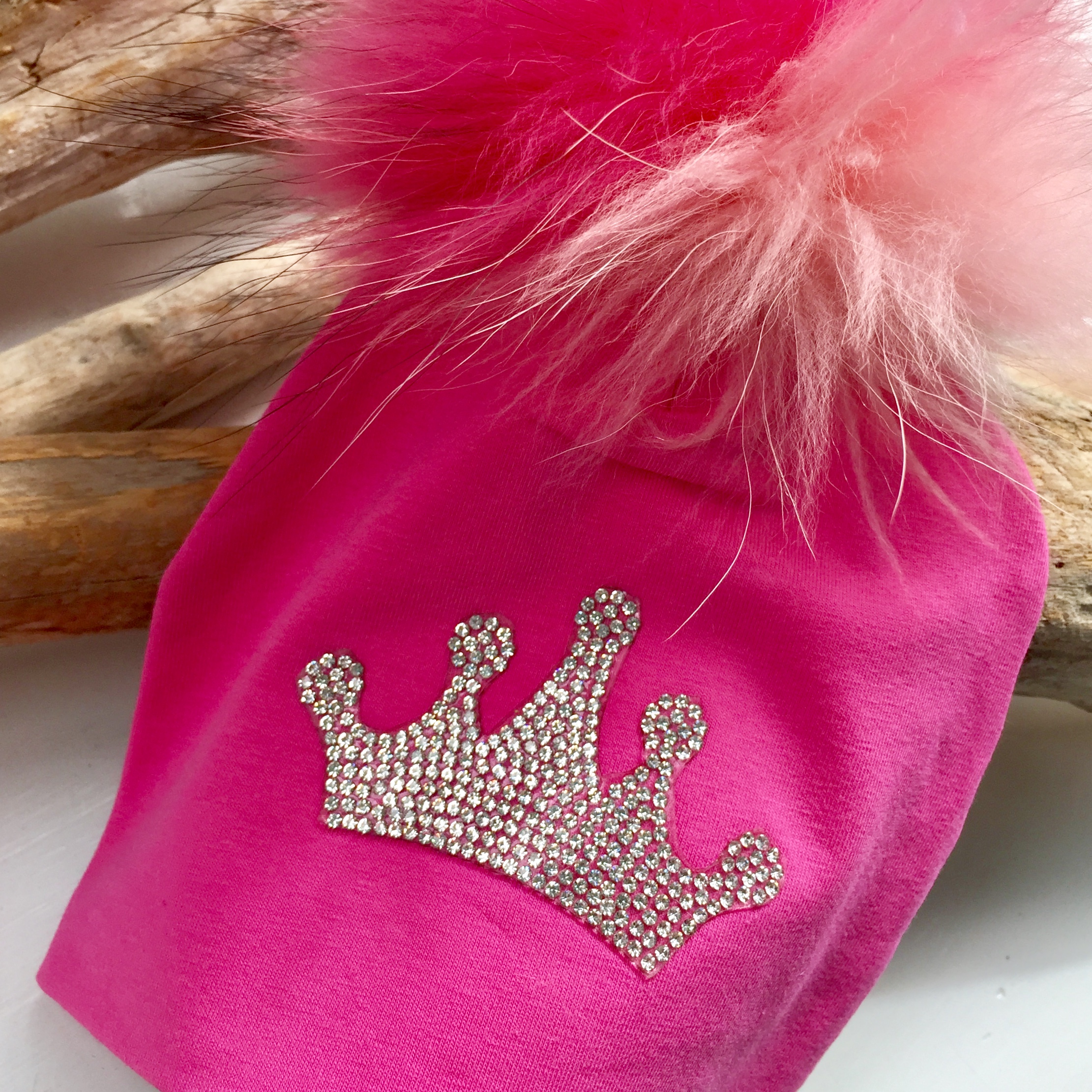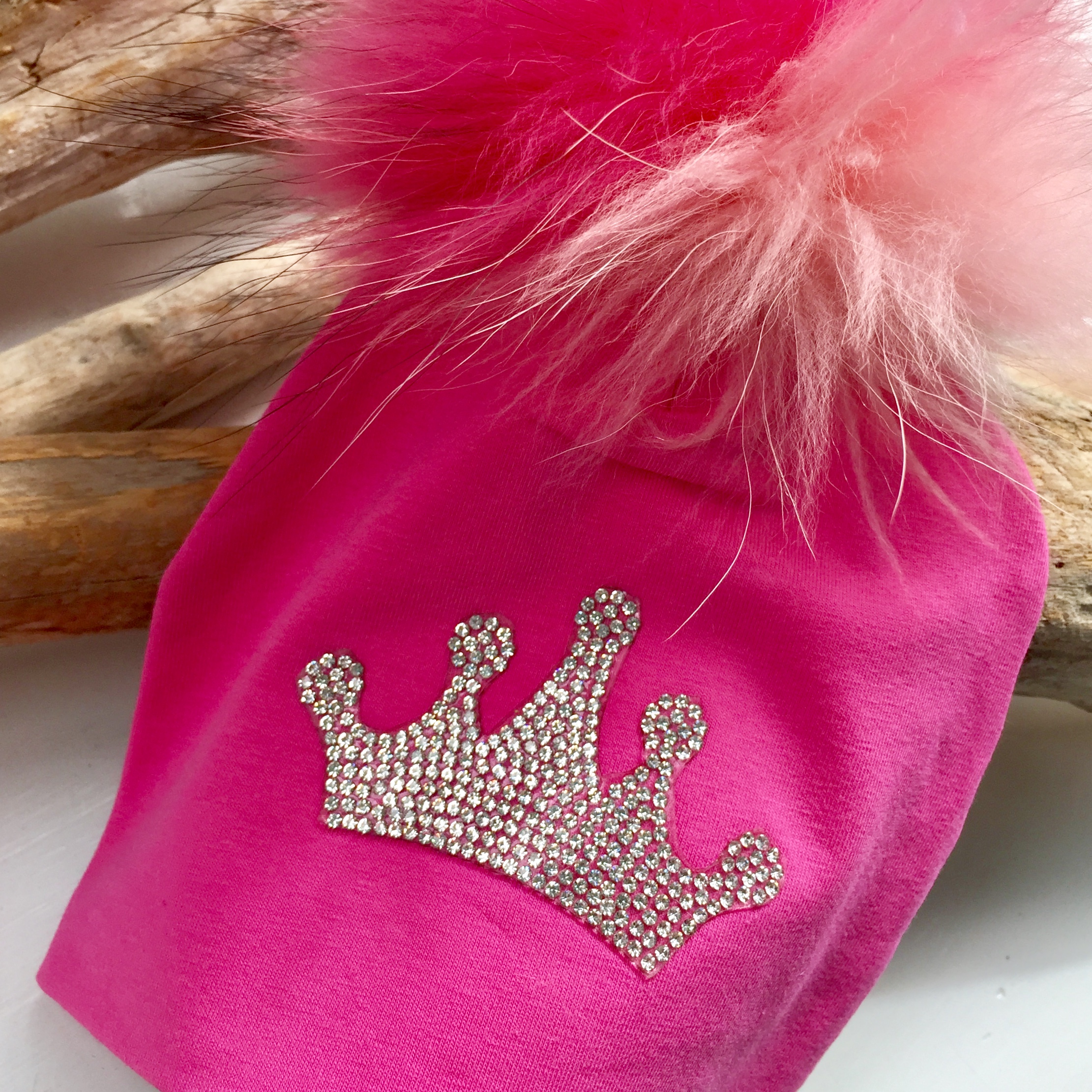 Baby Girl Princess Fur Pompom Beanie Hat
Can you say FABULOUSLY ADORABLE?!!!
The perfect baby shower gift for the baby girl or soon to be princess of the house! These hats are 100% super cuddly soft stretchy cotton to fit a 0-12 month old. They are lightweight and of luxurious quality. They come in light or hot pink with multi colored pompoms as shown. The pompoms are real dyed raccoon fur with a fun 15-16 cm size. They are detachable with a snap so you can wear with or without the pompom. Embellished with a silver encrusted princess crown…the perfect accessory for your little princess!
Beanie Caps come packaged in a clear cellophane bag with fabfinds logo sticker.
Care: Gently unsnap pompom from the top of hat. Put pompom safely aside ( AWAY FROM DOGS OR CATS!!!) Hand-wash hat in a mild & gentle newborn safe detergent. Let air dry fully.