Bluebird Day Pom Pom Beanie Hat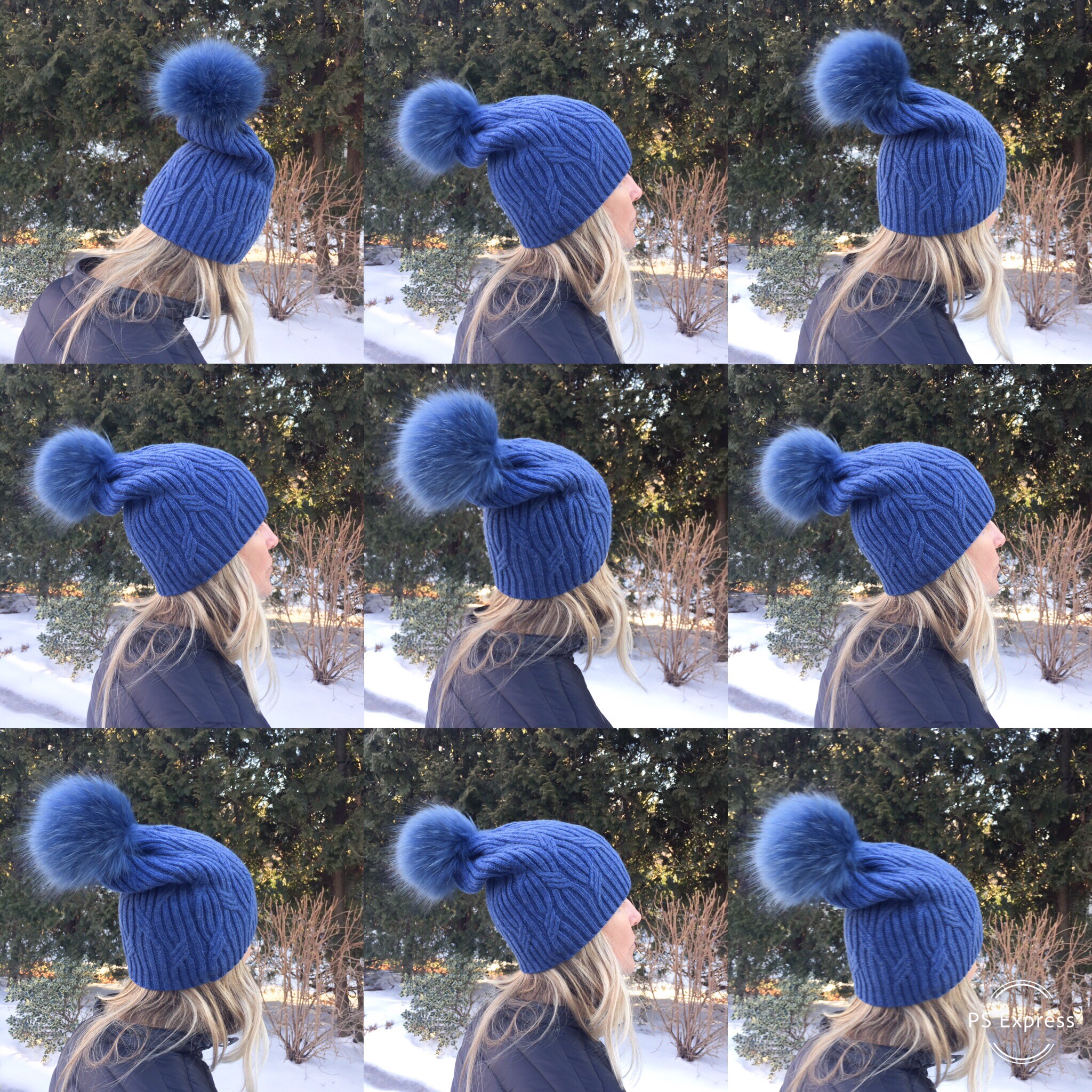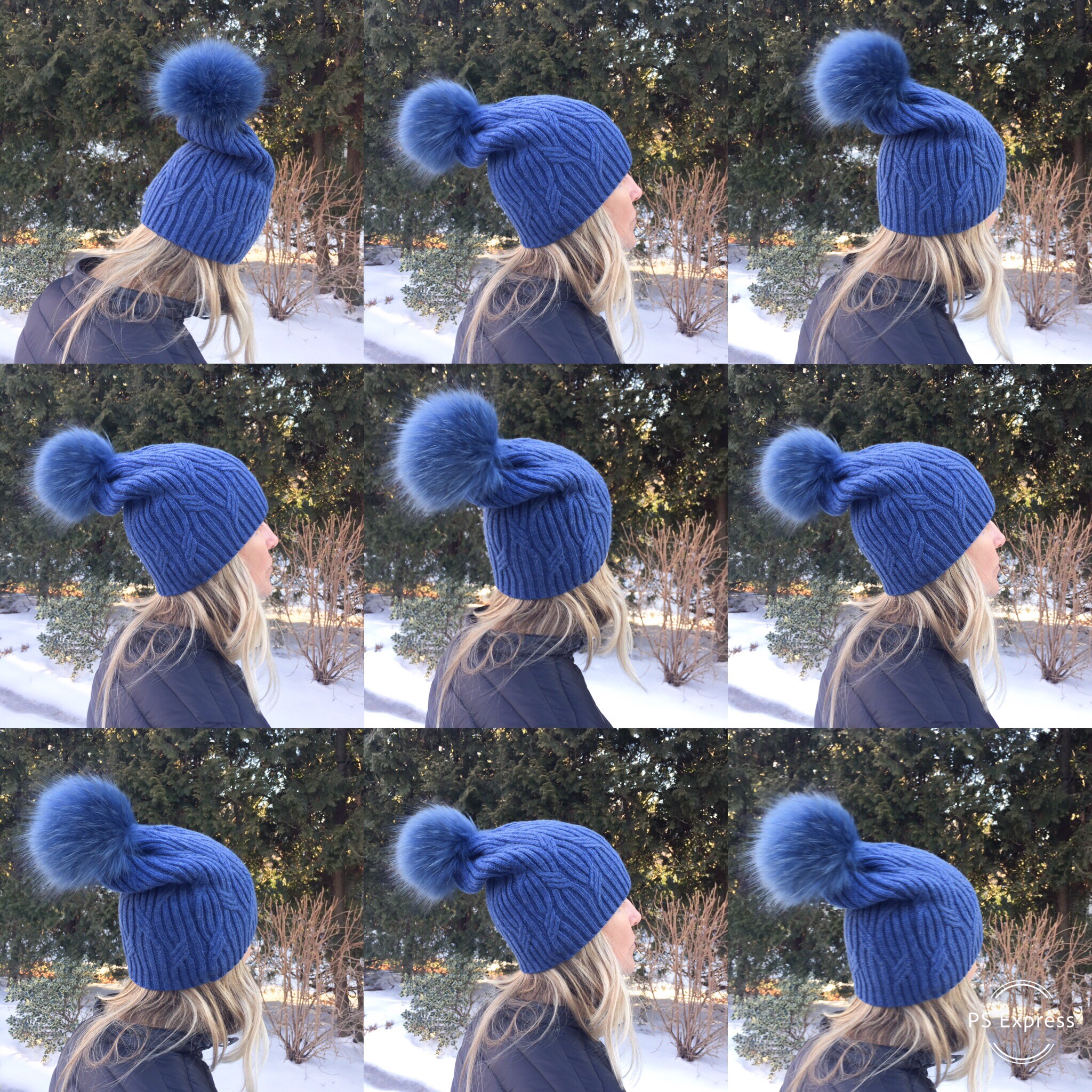 Bluebird Day Pom Pom Beanie Hat
"Bluebird" - denoting or relating to a period of time characterized by sunny cloudless weather typically, after a night of snowfall in the mountains when the sky is the blue-est of blue.
Welcome the newest FABFIND Pom Pom Hat! In stock but not for long…! I adore this color of blue, it reminds me of the rich blue sky on a "bluebird" day or perhaps a french blue, a cerulean or peacock blue…? Simply gorgeous. This luxurious knitted hat is similar to our Apres' Pom Pom hat in quality and softness. The cable is a modern twist ed or braided pattern. The real raccoon pompom is dyed the same rich bluebird color to match & is attached by a snap for easy on and off. It is a popular slouch beanie style. Made of high quality agora wool & cotton blend. Snug yet stretchy fit. One size fits all. Breathable. Warm. Cozy. Stylish. Luxurious.
Care: Can be hand-washed gently and laid flat to dry but FABFINDS recommends dry clean once a season after carefully removing pompom. Reattach carefully with snap fastener after cleaning.
11 in x 6.5 in lying flat