Boho Luxe Bead and Fringe Cuff Bracelets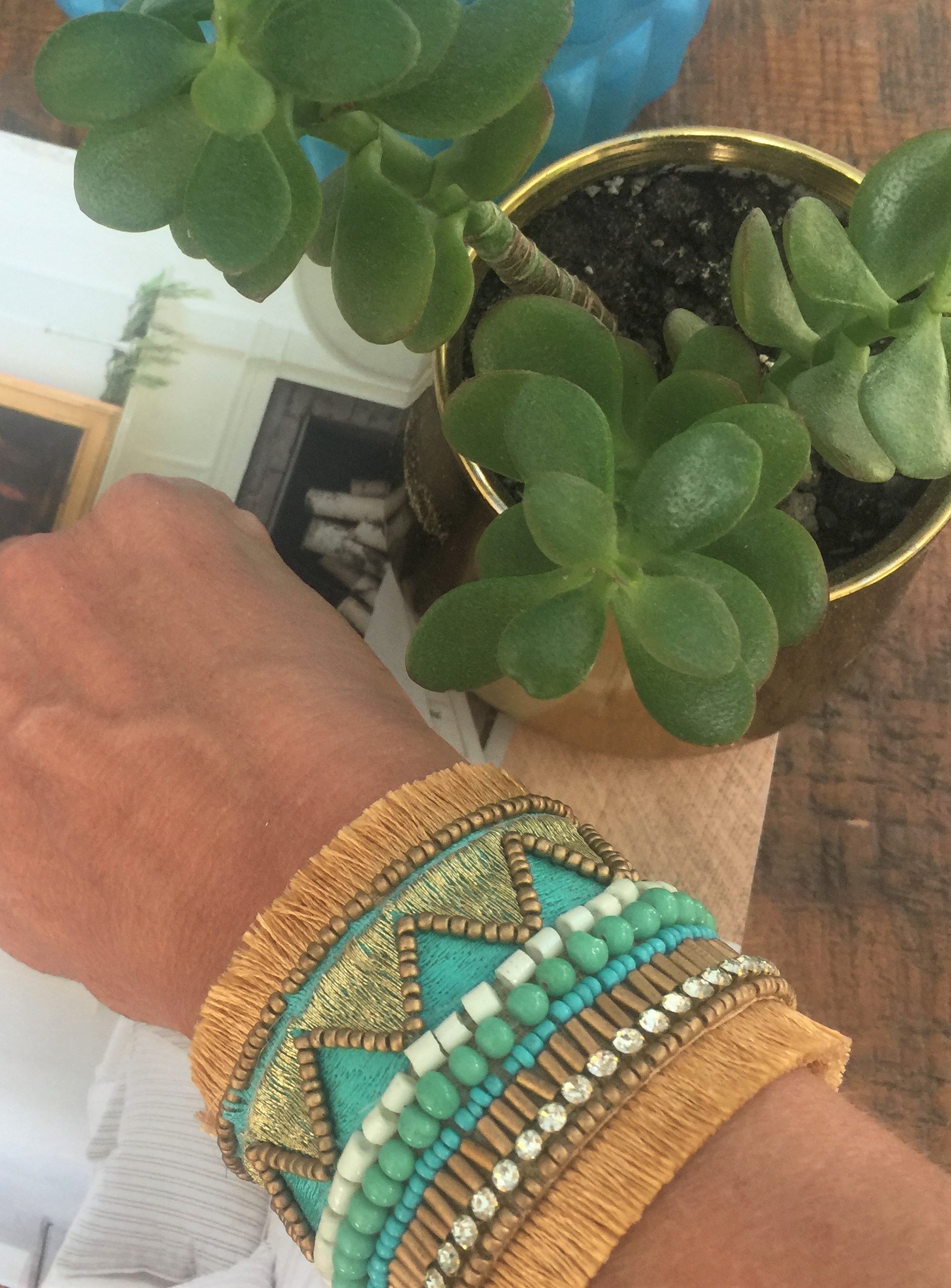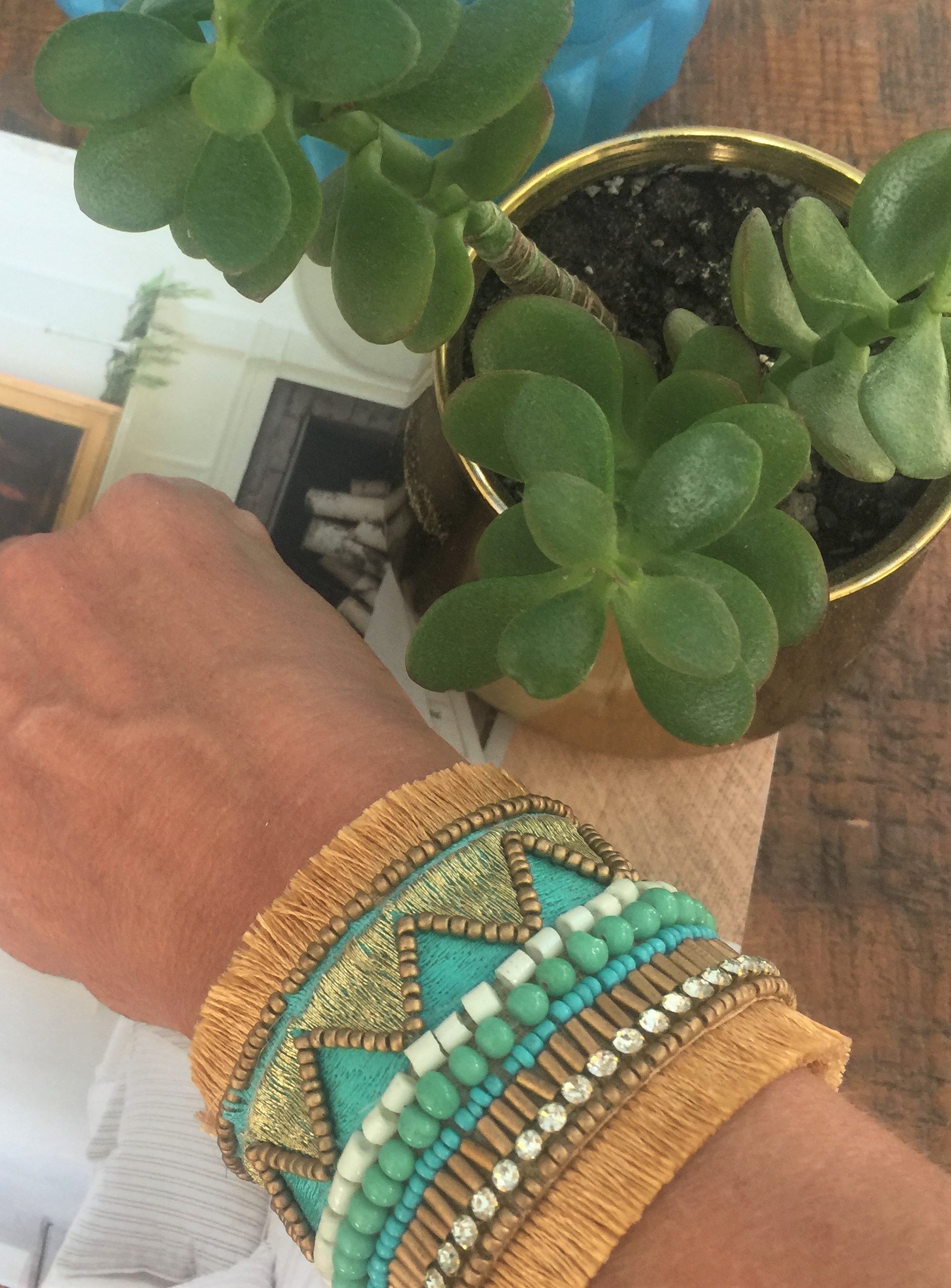 Boho Luxe Bead and Fringe Cuff Bracelets
A dear friend gave me one of these cuff bracelets for my birthday last year. I not only adore it I wear it all the time and every time I wear it I get several comments on it. So many have asked me to carry these in the online boutique. I searched and searched and I am happy to have found a selection to offer my fabulous customers.
The bracelets are a wide lightweight cuff bracelet backed with soft linen fabric. The open cuff design fits most wrists and you can make smaller by gentle pressure to tighten. There are four designs making it hard to choose! The outside of the cuff is an eye pleasing combination of different materials, textures, and patterns made of seed beads, sequins, rhinestones, 14 karat plated hardware, wood beads, glass beads, crystals. Each bracelet has different dramatic combination of materials. The cuff is trimmed with cotton thread fringe on both sides, which I think is the best part!
A boho luxe accessory for someone with fabulous style. The perfect gift. Each cuff comes in a jewelry pouch to store or for travel use.
Note: please take care in adjusting or putting on bracelet as the beading is so intricate and delicate. FABFINDS recommends storing in pouch when not in use.
Width 2.25 inches / 7.5 inch round
Style Tip: wear your cuff with a simple white blouse and your favorite jeans or wear with a solid colored long sundress, maxi, jumpsuit to give a pop of color. Wear year round with a cashmere sweater and boots or jean shirt and long skirt.