Bark Cloth Zipper Pouch Bags by ERIN FLETT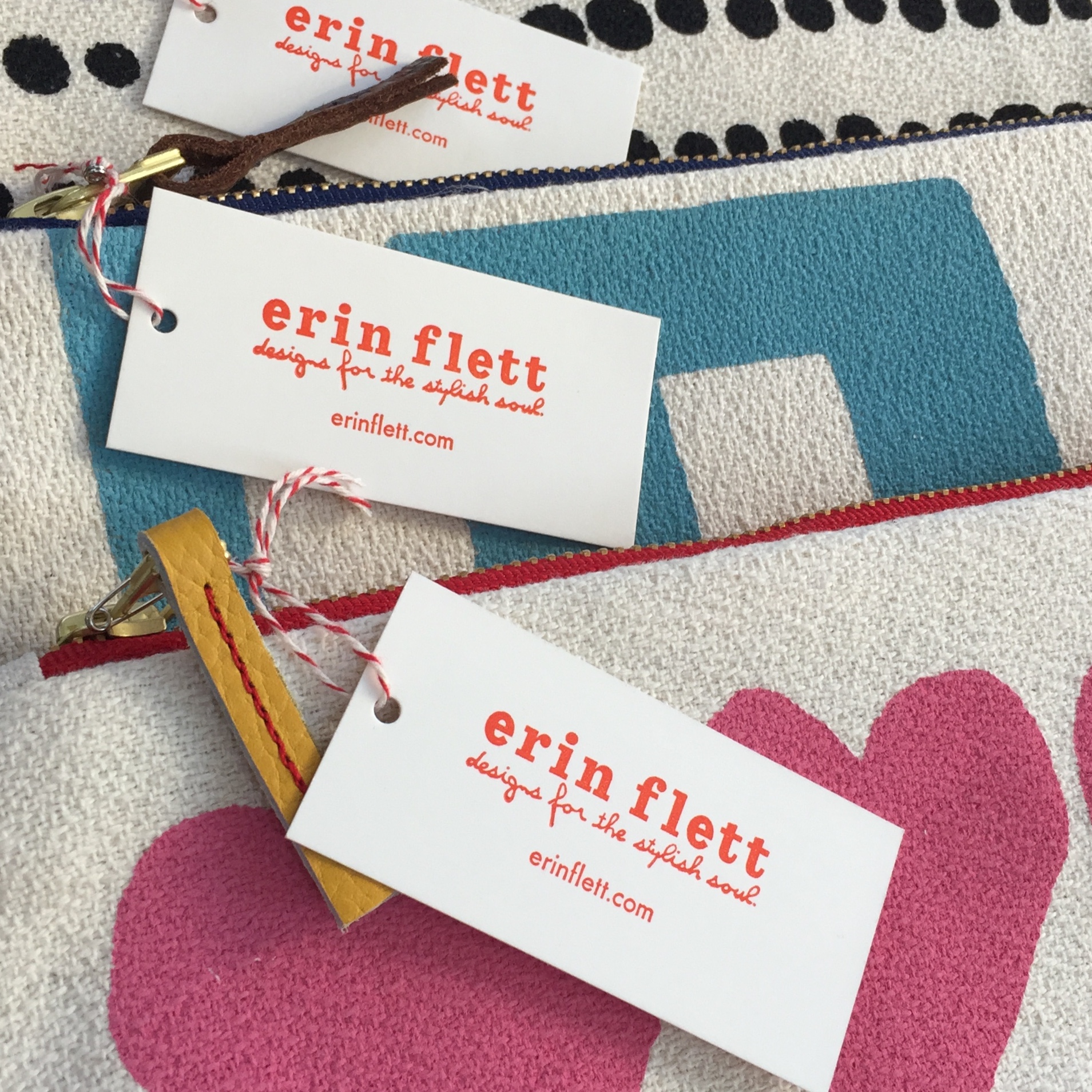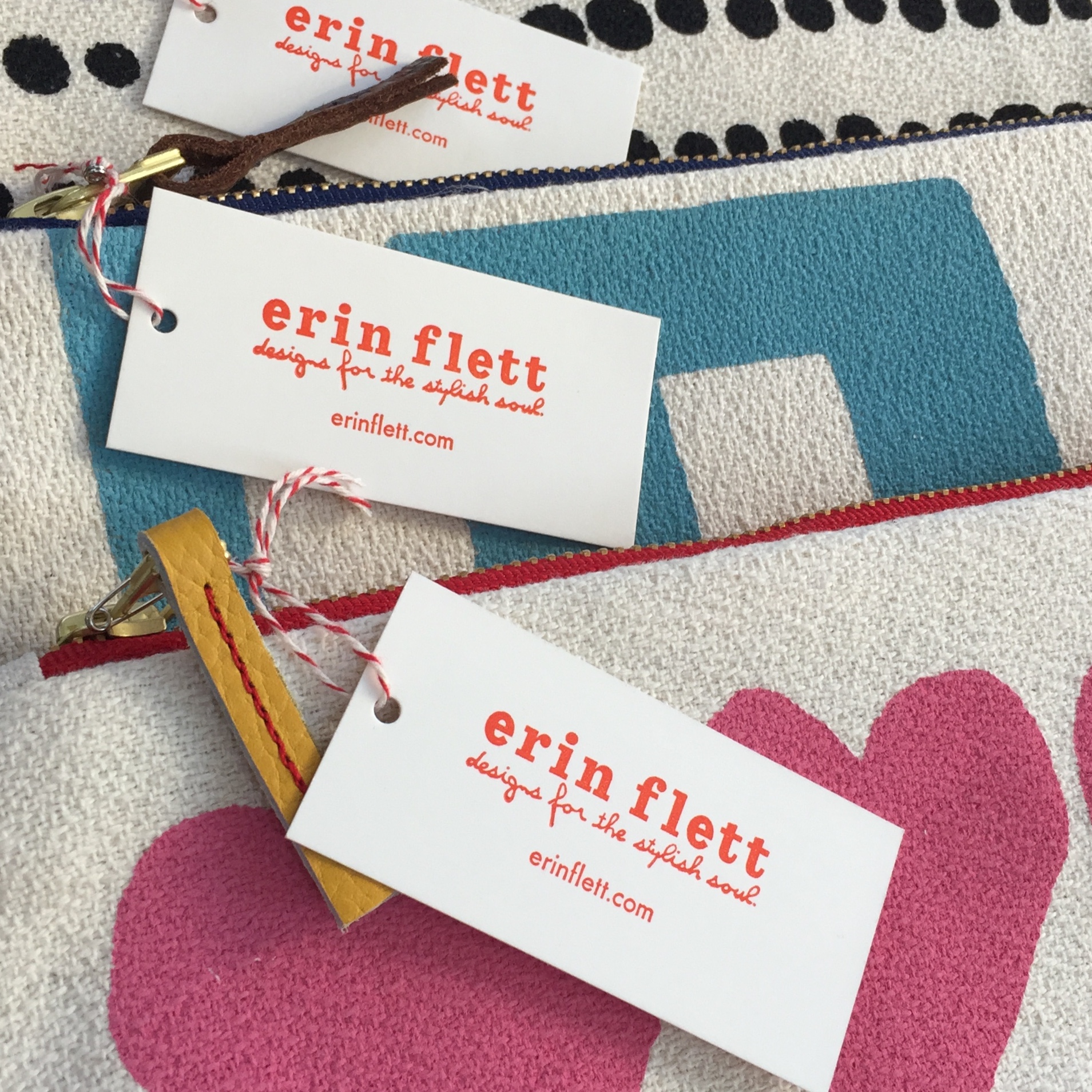 Bark Cloth Zipper Pouch Bags by ERIN FLETT
FABFINDS is so excited to offer these fabulous zippered pouches by Erin Flett. Erin Flett is a well known designer of textiles, pillows, handbags, glassware, art, wall paper, rugs..to mention a few. She has been featured in Better Homes & Gardens, HGTV, Country Living, "O" Magazine, SIMPLE and was named by Apartment Therapy as one of the top 10 textile designers to watch. Interior designers flock toward her style and products….as does FABFINDS by ainsley&chase!!!
Erin Flett's designs have a classic, eclectic vintage vibe. All of her products are handmade and of amazing quality. Functional, durable, and fabulously chic. The perfect gift.
-Handmade and custom designed by Erin Flett in Maine, USA. Interior of pouch is white canvas. Zipper colors are : Heart pouch /red, Black and white /black and sea blue design/navy.
-Materials: 100% cotton bark cloth : 100% cotton canvas lined : USA Industrial Zipper : Genuine Leather Pull-tab : Brass Pull :
-Care: Machine washable. Turn inside out first and wash in cold water on gentle. Or hand wash. Lay flat to dry. Can be spot cleaned also. Do not bleach.
-Measurements: 9 x 4
- Pouches come wrapped in clear cellophane with the fabfinds logo sticker. Tie with a ribbon for fabulous giftgiving:)